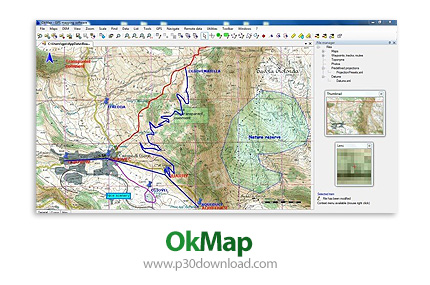 اوکی مپ
OkMap نرم افزاری قدرتمند برای نقشه برداری و آنالیز و نمایش داده های دستگاه gps است. با استفاده از این برنامه می توانید نقشه های آنلاین، دیجیتالی و حتی نقشه های که خریداری کرده اید را در نرم افزار بارگذاری کنید. همچنین این برنامه قادر به دریافت داده های برداری با فرمتهای مختلف و داده های DEM مرتبط با اطلاعات پستی و بلندی های زمین می باشد.
OkMap به شما اجازه میدهد تا مسیرهای پیموده شده را با استفاده از ایستگاه ها، نشانها و مسیرها سازمان دهی کنید و این اطاعت را به دستگاه های gps مورد نظر منتقل کنید.
با اتصال دستگاه gps به کامپیوتر می توانید فورا موقعیت خود بر روی نقشه را مشاهده کنید. اگر به اینترنت متصل باشید می توانید موقعیت خود را به آسانی به یک سیستم دیگر ارسال یا موقعیت افراد دیگر را دریافت نمایید و مسیر مابین را روی نقشه مشاهده کنید. OkMap قادر به مسیریابی خودکار و تعیین مختصات جغرافیایی نیز می باشد.
همچنین می توانید مسیر حرکت خود را به صورت زنده بر روی نقشه مشاهده کنید، برای این کار میتوانید دستگاه gps خود را به لپ تاپ متصل کرده و شروع به حرکت کنید، نرم افزار تمامی مسیرهای پیموده شده را به صورت زنده بر روی نقشه نمایش می دهد. OkMap همچنین قادر به ارتباط با نقشه های گوگل مپ و گوگل ارث نیز میباشد، به عنوان مثال با استفاده از گوگل ارث میتوانید مسیر پیموده شده را به صورت انیمیشنی و سه بعدی بر روی کره زمین مشاهده کنید که قابلیتی بسیار جذاب و دیدنی است.
قابلیت های کلیدی نرم افزار OkMap:
- انتقال اطلاعاتی راجب ایستگاه ها و نشانهای مربوط به مسیرهای پیموده شده به دستگاه gps
- انتقال داده های دستگاه gps به کامپیوتر
- مسیریابی خودکار و تعیین مختصات جغرافیایی
- دریافت داده های برداری با فرمتهای مختلف و داده های DEM مربوط به ارتفاعات
- ارسال و دریافت موقعیت های مکانی بر روی نقشه از طریق اینترنت
- ارتباط با نقشه های گوگل مپ و گوگل ارث
- تنظیم خودکار اطلاعات مربوط به ارتفاع قسمتهای مختلف
- و ...
OkMap
OkMap is an interactive software which allows you to work on your computer screen with digital maps that you have either bought or scanned. OkMap can also import vectorial data from the most common formats and DEM data relevant to height informations.

Through these maps, you can organize your paths by creating waypoints, routes and tracks on your computer monitor, and upload this data to your GPS. To make it easier, OkMap provides you also with autorouting and geocoding functions.

Data collected by your GPS can be downloaded on your computer, stored and displayed on the maps. They can also be used to create different types of statistics.
More info (open/close)
سیستم مورد نیاز
نرم افزار OkMap
- Operating System: Windows 7 or higher (64-bit only)
مشخصات
شرکت سازنده: OkMap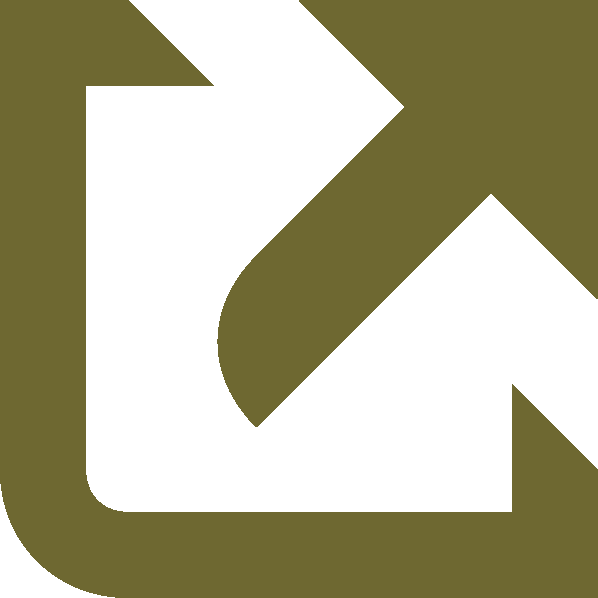 نام انگلیسی: OkMap
شماره نسخه: v17.7.0
نام فارسی: اوکی مپ
حجم فایل: 426 مگابایت
تاریخ انتشار: 10:22 - 1401/8/16 | 2022.11.07
منبع: پی سی دانلود / www.p30download.ir
امتیاز:

3.5/5