نرم افزار RCDC
RCDC CONNECT Edition یکی دیگر از محصولات قدرتمند کمپانی Bentley در زمینه طراحی و آنالیز سازه های ساختمانی می باشد که تمرکز اصلی این نرم افزار بر روی سازه های بتنی است. RCDC با ارائه یک فرآیند کاملاً یکپارچه، تمام عملیات تجزیه و تحلیل را به طراحی و مدلسازی جزئیات، ترسیم، برآورد و گزارش گیری پیوند می زند. برای مهندسینی که از STAAD.Pro به عنوان ابزار تحلیل در فرآیند طراحی خود استفاده می کنند، RCDC یک پیشنهاد کاملاً جدید است که روند آنالیز و طراحی را بهبود بخشیده تا زمان مورد نیاز برای آماده سازی و رساندن طرح های بتنی به ساختمان سریعتر انجام گیرد. از RCDC می توان در انواع پروژه های مسکونی، تجاری، صنعتی، ساخت برج ها و پروژه های زیربنایی استفاده کرد.

iTwin Synchronizer به شما امکان می دهد تغییرات طراحی را از برنامه طراحی دسکتاپ با iTwin در Cloud همگام سازی کنید. تغییرات طراحی در یک جدول زمانی از تغییرات ثبت می شوند و یک ممیزی از افرادی که چه چیزی را در چه زمانی تغییر داده اند ثبت می کند. اعضای تیم و ذینفعان پروژه می توانند داده های ذخیره شده در iTwin را از هر مکانی با یک مرورگر وب استاندارد مشاهده، تأیید و تجزیه و تحلیل کنند.

قابلیت های کلیدی نرم افزار RCDC CONNECT Edition:
- تحلیل و مدلسازی سازه های بتنی در ساختمان سازی
- اندازه گیری، تخمین و ارائه گزارش از فرآیند طراحی و آنالیز
- امکان انتخاب متریال های مختلف در طراحی مدل
- در نظر گرفتن عوامل طبیعی مثل باد و زلزله در آنالیز و طراحی
- استفاده از ساختار های هندسی مختلف
- قابل استفاده در پروژه های مختلف مسکونی، تجاری، صنعتی، زیربنایی، ساخت برج ها و ...
- و ...

RCDC
Bentley Systems Incorporated is pleased to announce the availability of RCDC (SACD) CONNECT Edition is a brand new offering that will vastly improve the process and reduce the time needed to get concrete designs to site, for engineers who are using STAAD.Pro as the analysis workhorse in their design process.
More info (open/close)
سیستم مورد نیاز
نرم افزار RCDC
The following hardware requirements are suggested minimums. Systems with increased capacity provide enhanced performance.

Processor:
Intel® Pentium or AMD® processor 3.0 GHz or greater.

Memory:
1GB minimum, 2 GB recommended (4GB for STMD.Pro Advanced). More memory almost always improves performance,particularly when working with larger models. 4 GB (8 GB for STMD.Pro Advanced) or more can help speed up solutions for very large complex models with large numbers of load cases.

Video:
Graphics card supported by OpenGL. See the graphics card manufacturer for latest information on graphics drivers.256 MB of video RAM or higher is recommended. If insufficient video RAM or nographics card supported by OpenGL can be found, the application willattempt to use software emulation.For optimal performance,graphics display color depth should be set to 24-bit or higher.When using a color depth setting of 16-bit. some inconsistencies will be noted.

Screen Resolution:
A minimum screen resolution of 1280x1024 is required .but higher is recommended.
Note: 4k displays are currently not supported.

Hard Disk:
Requirements will vary depending on the modules you are installing.A typical minimum is SOOMB free space.

Supported Operating Systems:
- Windows 10 (64-bit) - Home. Pro.Enterprise.and Education
- Windows 8.1(64-bitl - Standard,Pro.and Enterprise

Note:You must have the following Microsoft updates installed on your machine:
- KB4340917 - For Windows 1o Version 1803 Builds. prior to 10.0.17134.191.The changes in KB4340917 are built into the August 2018 monthly update of Windows 1o.
- KB2999226 - For Windows 8.1.Windows Server 2008 R2 SP1. and Windows Server 2012
- KB2999226 - For Windows 8.1(64bitl
- KB2919355 - For Windows 8.1and Windows Server 2012

Bentley does not supportits software running on Micro·soft operating systems versions that Microsoft has ""retired"". For more information on Microsoft's application retirement policy. click here. For similar infor mation on Bentley products. refer to the Bentley Product Support article.

Note:Testing is performed on the latest operating system updates from Microsoft at the time of release.

Additional RAM.disk space. and video memory will enhance the performance of STMD.Pro.
The minimum amount of physical+ virtual memory required by the program is over 600MB. You may need to ensure that adequate amounts of virtual memory are available and that parameters such as paging file sizes should be large enough or span over multiple drives if the free space on any one drive runs low.

Another issue to keep in mindis the location of the TEMP parameter as inthe SET TEMP environment variable in Windows.While performing
calculations. dependingon the structure size.the program may create very large scratch files which are placed in the folder location associated withthe TEMP parameter. You may want to point the SET TEMP variable to a folder on a drive that has disk space sufficiently large to
accommodate the requirements for large size structures.

You should have a basic familiarity with Microsoft® Windows® systems in order to use the software.
مشخصات
شرکت سازنده: Bentley Systems Incorporated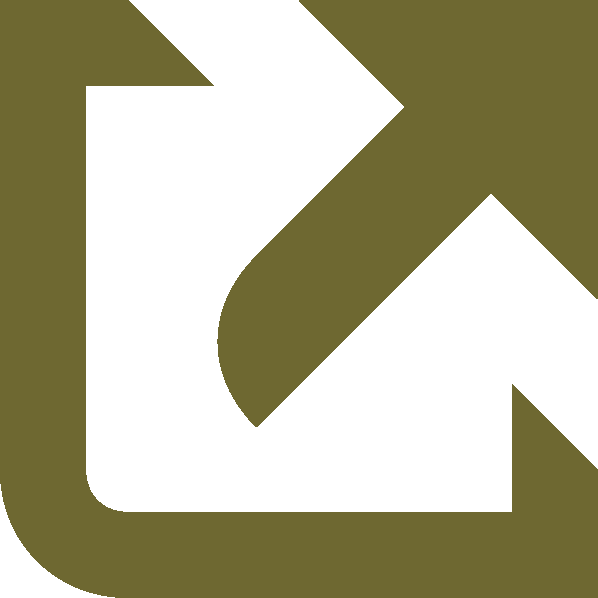 نام انگلیسی: RCDC
شماره نسخه: v11 Update 6 (11.06.00.056)
حجم فایل: 990+1425 مگابایت
تاریخ انتشار: 10:41 - 1401/11/3 | 2023.01.23
منبع: پی سی دانلود / www.p30download.ir
امتیاز:

3.5/5