اتوکد + اتوکد ال‌تی 2013 به همراه SP2
AutoCAD محصول پرچم‌دار شرکت Autodesk، یک نرم افزار طراحی به کمک رایانه است که توسط طراحان، معماران و مهندسان در ساختن مدل‌های دو بعدی و سه بعدی از سطوح یکپارچه و یا شبکه‌ای استفاده می‌شود. قبل از طراحی به کمک رایانه، طراحان مجبور بودند با ابزاری مانند تخته‌های طراحی، مداد، خودکار، خط کش، قطب نما و گونیا کار کنند که نسبت به ابزارهای امروزی مانند AutoCAD امکانات بسیار محدودتری داشتند. از سال 1982 میلادی که اولین نسخه نرم افزار AutoCAD به بازار ارائه گردید، به علت قابلیت‌های پیشرفته طراحی اتوماتیک و کامپیوتری به سرعت به پراستفاده‌ترین ابزار طراحی به کمک رایانه تبدیل شد. این نرم افزار هم اکنون پرکاربردترین نرم افزار طراحی صنعتی و نقشه کشی بوده که بیش از 100 میلیون کاربر در سراسر دنیا دارد.

این نرم افزار به مهندسان این امکان را می‌دهد تا بتوانند ایده‌های ذهنی خود را پیاده‌سازی کرده و با کمک ابزار ترسیم آزاد سه بعدی، به طراحی و مستند سازی هوشمند محصولات خود بپردازند. طیف قابلیت‌های این نرم افزار تا حدی گسترده است که محدود به یک رشته و صنعت خاص نمی‌شود و تقریباً در تمامی امور طراحی و ترسیم مدل‌های سه بعدی در رشته‌های الکترونیک، عمران، معماری، نقشه‌کشی و مدل‌سازی کاربرد دارد. در طی سال‌های اخیر شرکت Autodesk نسخه‌های ویژه‌ای از این نرم افزار را برای رشته‌های متعدد مهندسی ارائه کرده که از جمله آن‌ها می‌توان به AutoCAD Electrical و AutoCAD Mechanical و AutoCAD Architecture و غیره اشاره نمود.

قابلیت‌های کلیدی نرم افزار Autodesk AutoCAD:
- پرکاربردترین نرم افزار طراحی صنعتی و ترسیم نقشه‌های فنی در جهان
- قابلیت‌های گسترده طراحی مانند نقطه ثقل هوشمند، ابزار اندازه‌گیری دقیق و غیره
- ابزار طراحی و ترسیم آزاد سه بعدی و دو بعدی
- کیفیت بالا در پردازش و چاپ طراحی‌ها
- بهره‌مندی از پسوند اختصاصی DWG
- دارای محیط برنامه نویسی پیشرفته برای کاربردهای خاص
- اشتراک گذاری طرح‌ها با حداقل حجم و حداکثر کیفیت
- انتقال آسان تنظیمات بین کامپیوترهای مختلف
- انعطاف پذیری بالای محیط کاربری
- جلوگیری از انجام تغییرات ناخواسته

AutoCAD + AutoCAD LT
AutoCAD is a computer-aided drafting (CAD) software application developed by Autodesk that enables drafters, architects, engineers, and other professionals to create two-dimensional (2D) and three-dimensional (3D) models of mesh and solid surfaces. Prior to computer-aided drafting, manual hand drafting tools such as drafting boards and pencils, inking pens, parallel rules, compasses, and triangles only offered a subset of what can now be done with programs such as AutoCAD. Since its original release in 1982, AutoCAD quickly became the most widely used CAD program in the world because of its robust set of automated drafting tools and features. AutoCAD allows you to visually design and explore your conceptual design ideas, modify your designs using 3D free-form design tools, generate intelligent model documentation, transform your designs into 3D renderings, and turn them into cinematic-quality animated presentations. Autodesk has also developed a few other variants of AutoCAD that address discipline-specific needs. These programs include AutoCAD Architecture, Civil 3D, Electrical, Map 3D, Mechanical, Plant 3D, MEP, P&ID, and AutoCAD LT.
More info (open/close)
سیستم مورد نیاز
نرم افزار AutoCAD + AutoCAD LT
System Requirements for 32-bit:
- Operating system: Windows® 8 Standard, Enterprise, or Professional edition (requires installation of AutoCAD 2013 Service Pack 2); Microsoft® Windows® 7 Enterprise, Ultimate, Professional, or Home Premium; or Microsoft® Windows® XP Professional or Home edition (SP3 or later)
- CPU: Intel® Pentium® 4 or AMD Athlon™ dual-core processor, 3.0 GHz or higher with SSE2 technology (for Windows 7); Pentium 4 or AMD Athlon dual-core processor, 1.6 GHz or higher with SSE2 technology (for Windows XP)
- Memory: 2 GB RAM (4 GB recommended)
- Hard Disk: 6 GB free disk space for installation
- Display resolution: 1,024 x 768 display resolution with true color (1,600 x 1,050 with true color recommended)
- Browser: Microsoft® Internet Explorer® 7.0 or later web browser

System Requirements for 64-bit:
- Operating system: Windows® 8 Standard, Enterprise, or Professional edition (requires installation of AutoCAD 2013 Service Pack 2); Microsoft® Windows® 7 Enterprise, Ultimate, Professional, or Home Premium; or Microsoft® Windows® XP Professional or Home edition (SP3 or later)
- CPU: AMD Athlon 64 with SSE2 technology, AMD Opteron® processor with SSE2 technology, Intel® Xeon® processor with Intel EM64T support and SSE2 technology, or Intel Pentium 4 with Intel EM64T support and SSE2 technology
- Memory: 2 GB RAM (4 GB recommended)
- Hard Disk: 6 GB free disk space for installation
- Display resolution: 1,024 x 768 display resolution with true color (1,600 x 1,050 with true color recommended)
- Browser: Internet Explorer 7.0 or later

Additional Requirements for 3D Modeling (All Configurations):
- Intel Pentium 4 processor or AMD Athlon, 3 GHz or greater; or Intel or AMD dual-core processor, 2 GHz or greater
- 4 GB RAM or more
- 6 GB hard disk space available in addition to free space required for installation
- 1,280 x 1,024 true color video display adapter 128 MB or greater, Pixel Shader 3.0 or greater, Microsoft® Direct3D®-capable workstation-class graphics card
مشخصات
شرکت سازنده: اتودسک / Autodesk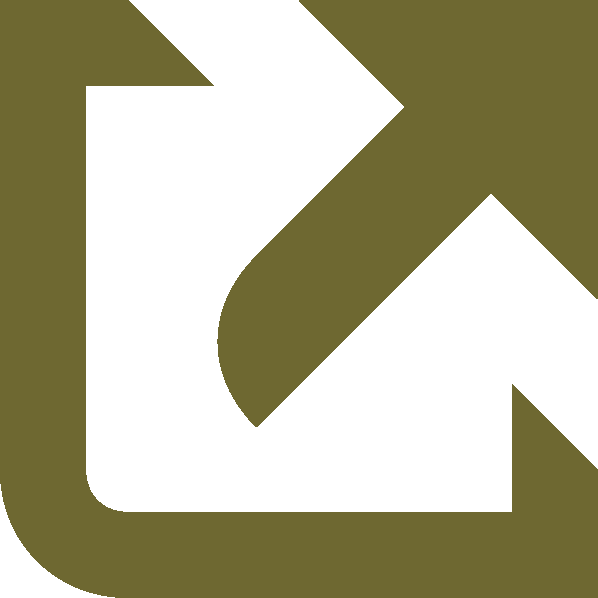 نام انگلیسی: AutoCAD + AutoCAD LT
شماره نسخه: v2013 SP2 x86/x64
نام فارسی: اتوکد + اتوکد ال‌تی 2013 به همراه SP2
حجم فایل: 1096 + 1270 + 712 + 809 مگابایت
تاریخ انتشار: 00:00 - 1391/8/18 | 2012.11.08
منبع: پی سی دانلود / www.p30download.ir
امتیاز:

5/5