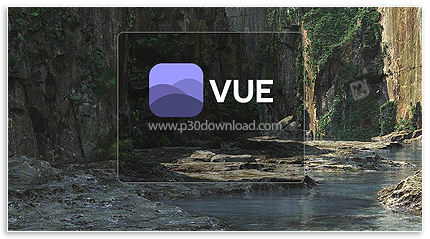 ویو ۸
E-on software به عنوان یکی از کمپانی های پیشرو در تولید و توسعه نرم افزارهای انیمیشن سازی، رندرینگ و ساخت محیط های سه بعدی طبیعی در حوزه ی گرافیک کامپیوتری که در صنعت های بازی سازی، جلوه های ویژه، انیمیشن سازی و معماری کاربرد بسیاری دارند، شناخته شده است. این کمپانی بر اساس بازخوردها و درخواست های کاربرانش تصمیم گرفت تا مجموعه ای به صرفه و کاربردی شامل دو نرم افزار Vue و PlantFactory را منتشر کند.
VUE نرم افزاری حرفه ای و قدرتمند است که مجموعه ابزارهای وسیع و کامل برای ایجاد و رندر محیط های طبیعی فوق العاده در محیط های سه بعدی در نرم افزار های 3ds Max ،Maya ،LightWave ،Cinema 4D، Softimage را برای کاربرانش فراهم می کند و امکان ایجاد و ویرایش محیط طبیعی زیبا و دقیق با استفاده از برنامه های استاندارد و رندر همه چیز باهم در این نرم افزار ها را میسر نموده است.

در این مجموعه، رابط کاربری و قابلیت های نرم افزار VUE به منظور بالا بردن کارایی و آسان تر شدن استفاده از آن، بهینه سازی شده است و با ویژگی های رندرینگ فوق العاده ای در هم آمیخنه شده است که از میان آن ها می توان به افکت های حجم دهی، بکارگیری متریال درخشان، ایجاد اشعه های نور ساطع شده از اشیا، ستاره ها و صخره ها و ... اشاره نمود.
هنگامی که از نرم افزار های PlantFactory + VUE در کنار هم استفاده می کنید، از آن جایی که این دو با هم سازگاری کاملی دارند، می توانید از قدرت ابزارها و امکانات ویرایشی پوشش های گیاهی و فضای سبز که PlantFactory در اختیارتان قرار می دهد برای خلق منظره های خارق العاده در VUE استفاده کنید و از سوی دیگر ابزارهایی که VUE در اختیارتان قرار می دهد را نیز برای افکت دهی به درختان و گیاهانی که در PlantFactory تولید می شوند، بکارگیرید.

قابلیت های کلیدی نرم افزار Vue:
- پشتیبانی از HDRI
- تنظیمات پیشرفته سایه ها، نورها و دیگر ارکان تاثیر گذار در هر چه واقع گرایانه تر کردن اثر
- ساخت صحنه های کامپیوتری بسیار واقع گرایانه و طبیعی
- ابزار طراحی نوشته های سه بعدی و گرافیکی
- فیلترهای Tone Mapping
- تعامل بسیار خوب با نرم افزار Nuke
- پشتیبانی از فرمت های انیمیشنی MDD
- دسترسی مستقیم به آبجکت های Vue
- امکان وارد کردن Texture های : 3DS, 3DMF, COB, DAE, DEM, DXF, LWO, OBJ, PZ3, PZZ, RAW ,...
- پشتیبانی از طراحی های چندین لایه ای یا Multi-Layer
- امکان Import و یا Export کردن دوربین ها با فرمت FBX یا CHAN
- پشتیبانی از فرمت FBX و امکان ایمپورت کردن یک صحنه کامل شامل تمام آبجکت ها به همراه تکسچرها، دوربین ها و ... توسط این فرمت
- امکان خروجی گرفتن از تمام Passes ها برای کامپوزیت کردن رندر نهایی
- امکان استفاده از Content های Plant Factory در Vue (که ساخت گیاهان رو در نرم افزار برای شما میسر می کند)
- و ...
Vue 8
VUE features an interface design that's optimized for ease-of-use and productivity and is packed full of amazing rendering features including volumetric effects, glowing materials, lens flares, stars and planets, rocks, and more!
VUE is so productive and easy to use that you'll be designing and animating 3D scenery within seconds.

When used in conjunction with VUE, PlantFactory will fully integrate and expand the software, so that you can access the plant editing power of PlantFactory directly from VUE and use the VUE tools to affect the PlantFactory vegetation.
Furthermore, when used inside of VUE, PlantFactory creates unique vegetation - i.e. no two plants of the same species will ever look exactly alike. PlantFactory plants also sway in the breeze, or twist and bend in strong winds.
More info (open/close)
سیستم مورد نیاز
نرم افزار Vue 8
System Requirements
VUE is a 64-bit application, designed for 64-bit versions of Windows 8, Windows 10 and Intel macOS 10.14+ platforms. Like all 3D packages, it is highly demanding in terms of computer power. Although the application is totally multi-threaded to ensure the smoothest possible response, you must realize that there is a lot going on when you work in VUE.


Recommended System Specs
- Windows 64 bit (Windows 8, Windows 10 or Windows 11)
- Multi-core CPU (Intel Core I7, I9, AMD Ryzen or Mac Pro), AVX compliant,
- 8GB+ of RAM,
- 4GB+ of free Hard Disk space (on the drive hosting the OS),
- We recommend a graphics card containing at least 4 GB of VRAM with a 3D Mark score of 10,000 or better.

Compatible Hosts:
- Autodesk MAYA 2018-2023 (Win/Mac)
- Autodesk 3ds Max 2018-2023
- Maxon Cinema 4D R18-2023 (Win/Mac)
- Newtek Lightwave 11.6-2020

Supported Render Engines
The convert tool for 3DS Max, Cinema 4D and Maya supports automatic material creation for the following render engines:
3ds Max:
- V-Ray 6 and older for 3ds Max
- Redsifht 3.0.46 and up for 3ds Max
- Arnold for 3ds Max
- Scanline & ART renderer

Cinema 4D:
- V-Ray 6 and older for C4D
- Arnold for C4D
- Redshift 3.0.46 and up (available from C4D R23 and up)
- C4D standard and physical renderer

Maya:
- V-Ray 6 and older for Maya
- Arnold for Maya
- Redshift 3.0.46 and up (in Maya 2020 and up)
- Renderman for Maya
- Maya Software renderer
مشخصات
شرکت سازنده: e-on software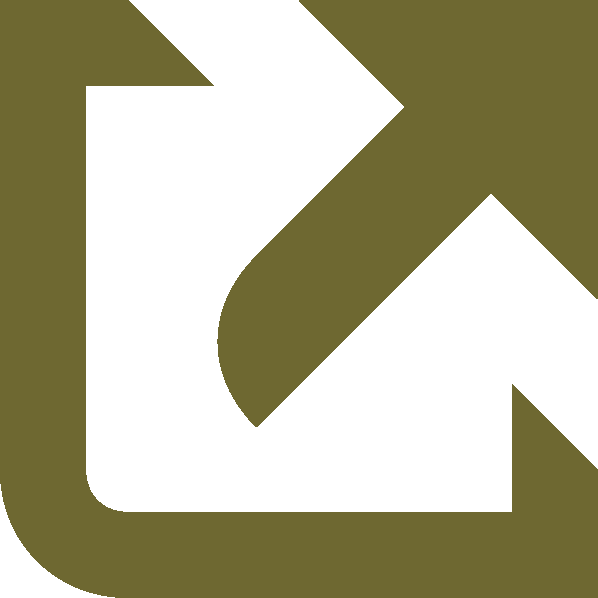 نام انگلیسی: Vue 8
شماره نسخه: v8.00.5859 (2023 R0) x64 + Plugins
نام فارسی: ویو ۸
حجم فایل: 2033+127 مگابایت
تاریخ انتشار: 16:35 - 1401/10/25 | 2023.01.15
منبع: پی سی دانلود / www.p30download.ir
امتیاز:

3.5/5