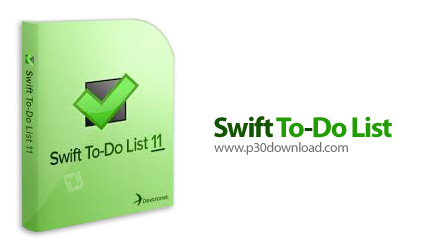 نرم افزار Swift To-Do List
Swift To-Do List نرم افزاری برای برنامه ریزی و مدیریت امور شخصی می باشد. با ساختن یک To-Do List از تمام کار ها و وظایف روزانه، هفتگی، سالانه و ... دیگر نگران فراموش کردن آن ها نخواهید بود و با خیال راحت به زندگی و امور شخصی خود نظم و برنامه می دهید و دچار آشفتگی و سردرگمی در روبرو شدن با حجم زیادی از کار ها نمی شوید. در ضمن این نرم افزار با پشتیبانی از فضای ابری رایگان Swift.me به کاربر این امکان را می دهد که یادداشت ها و امور شخصی خود را در فضای ابری ذخیره و نگهداری کند تا در هر زمان و از طریق هر سیستم دیگری بتواند به آن ها دسترسی داشته باشد. این امکان نیز وجود دارد که بتوانید از لیست کار ها، یادداشت ها و یا یادآور های خود در قالب یک سند PDF ، DOC، HTML یا ... پرینت بگیرید.

قابلیت های کلیدی نرم افزار Swift To-Do List:
- کنترل، مدیریت و پیگیری امور شخصی
- ثبت یاد آور ها
- سازماندهی کار ها و وظایف
- برنامه ریزی بر روی تقویم با نمایش روز، هفته، ماه و زمان
- ایمپورت و اکسپورت یادداشت ها / یادآور ها در قالب های PDF ، DOC ، DOCX ، RTF ، TXT ، ODT ، HTML ، MHT و ePub
- امکان رمزگذاری پایگاه داده های خود
- امکان بازیابی وظایف حذف شده و همچنین تاریخ حذف یادداشت ها
- ذخیره سازی / پشتیبان گیری از راه دور از کارها و یادداشت ها در سرور ابری ایمن Swift.me
- کارکرد برنامه در محیط وب از طریق سایت Swift.me
- امکان وارد کردن فهرست کارها و وظایف از فایل های CSV/TSV/TXT و سرویس های Outlook, Lotus Notes, Excel, Task Coach, Task Merlin, VIP Organizer
- و ...

Swift To-Do List
Are you overwhelmed and things are getting out of control? The best task management software for Windows can help you. Free your mind from constant worrying and mental lists. Become more efficient, reliable, productive - and happy! Finish your projects. Get that promotion or grow your business.

Getting organized has never been easier.
- Organize all your current tasks in just 5 minutes with this to-do list software.
- Stop things from getting out of control before you won't be able to handle your job anymore.
- Stop things from falling through the cracks and losing important information.
- You can finally control, manage, track, remember and do it all.
- Don't spend more time managing your tasks than doing them

Swift To-Do List is powerful, but still super-easy and fast to use. It will never get in your way or waste your time.
- Have a complete control over all your information organized in an unlimited hierarchical tree and a scheduling calendar
- Manage all kinds of tasks and notes, lists, goals, projects, reminders, information, files
- Enjoy all the features you might ever need, including unique features such as creating tasks from emails (you can just Drag and Drop emails into Swift To-Do List!)
- Customize Swift To-Do List so it meets your individual needs perfectly.
- Use task management methodologies such as Getting Things Done (GTD), or Swift Mind Freedom
- Use Secure Sync, backup your data in the cloud, work in a team, access your tasks using a web-app, use iPhone and Android mobile apps.
More info (open/close)
سیستم مورد نیاز
نرم افزار Swift To-Do List
OS: Windows 10, 8, 7, Vista, XP
مشخصات
شرکت سازنده: Dextronet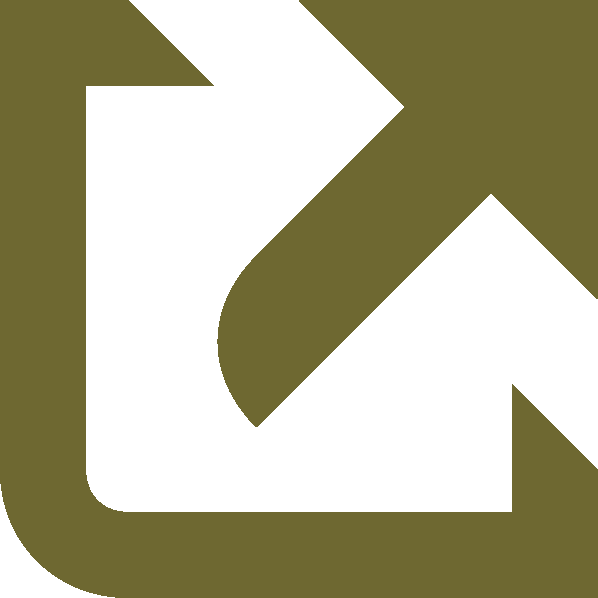 نام انگلیسی: Swift To-Do List
شماره نسخه: v11.4
قیمت: 99 دلار آمریکا (صرفاً جهت اطلاع)
حجم فایل: 55.7 مگابایت
تاریخ انتشار: 11:20 - 1399/11/1 | 2021.01.20
منبع: پی سی دانلود / www.p30download.ir
امتیاز:

3.5/5