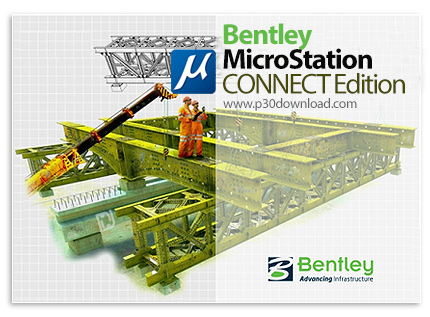 میکرواستیشن کانکت ادیشن آپدیت ۱۷
از آنجایی که روز به روز نیازهای پروژه ها پیچیده تر شده و زمان تکمیل پروژه ها نیز کوتاه تر می شود، می توان گفت تحویل به موقع نقشه ها و مدل های CAD نیز به مراتب دشوارتر از گذشته می شود. از طرفی می توان گفت کاهش بودجه، وجود داشتن یک برنامه تحویل فشرده و افزایش مقیاس و پیچیدگی پروژه به این معنی است که باید از نرم افزار طراحی پیشرفته تر و منعطف تری برای انجام پروژه ها استفاده نمود. MicroStation محصولی از کمپانی پیشرو Bentley است که بعنوان نرم افزاری پیشرو در حوزه طراحی CAD سه بعدی در پروژه های معماری، مهندسی، ساخت و ساز و بهره برداری از انواع زیرساخت ها، معرفی شده است. فرقی ندارد که بعنوان نرم افزار CAD برای انجام طراحی دو بعدی و یا مدلسازی سه بعدی هستید، به وسیله MicroStation شما می توانید صرف از نظر از اندازه و پیچیدگی پروژه به راحتی به بررسی، مدلسازی، مستندسازی و بصری سازی آن ها بپردازید.

در عبارات دیگر میکرواستیشن، ابزارهای موردنیاز مهندسین و متخصصین را برای انجام طراحی، مدلسازی و نقشه کشی در پروژه های مختلف نقشه برداری، عمران، شهرسازی، معماری، GIS و ... در رابط کاربری کاملا گرافیکی و قابل فهم فراهم نموده است تا برای شروع، مدیریت و به اتمام رسانیدن فرآیندهای مهندسی بستری حرفه ای را دارا باشد.

در واقع مجموعه نرم افزارهای خانواده MicroStation، قابلیت های CAD سنتی را بهمراه امکانات پیشرفته مدرن تر و قدرت تطبیق پذیری بالا، برای مشاهده دقیق، مدل سازی، مستند سازی و تجسم بخشی انواع طرح های دوبعدی و سه بعدی در مقیاس های متنوع، فراهم نموده است که می تواند بعنوان دستیاری برای حرفه ای ها در انواع پروژه ها محسوب شود.

قابلیت های کلیدی نرم افزار MicroStation CONNECT Edition:
- ایجاد پروژه های قابل تحویل به صورت نقشه ها (نقشه کاغذی یا در فرمت های کامپیوتری مانند PDF)، مدل های دو بعدی و سه بعدی، i-model ها و مدل های فیزیکی سه بعدی
- حاشیه نویسی طرح های CAD و گزارش گیری سریع
- تسریع گردش کار در طراحی CAD و تحویل پروژه
- - طراحی با مدل سازی پارامتری واقعی سه بعدی
- رعایت استانداردها در ترسیم نقشه ها
- انعطاف پذیری و قدرت گردش کار BIM
- صرفه جویی در وقت و هزینه، با از بین بردن جریان های کاری خسته کننده و تکراری در روند طراحی
- سازگاری با فرمت های فایل CAD رایج و یا برنامه های CAD محبوب
- تولید فیلم ها و شبیه سازی های واقع بینانه از مدل های طراحی، ساخت و ساز و عملیاتی
- ادغام با ProjectWise برای انجام همکاری های گسترده سازمانی
- شخصی سازی ابزارها و محیط کاری در نرم افزار
- و ...
Bentley MicroStation CONNECT Edition Update 17
With MicroStation, you can easily view, model, document, and visualize projects of any size or complexity. Use MicroStation to deliver projects smarter. With proven MicroStation technology, you can confidently take on any design, construction, or operations project. No matter what design information you are working with or what kind of deliverables are required, you can rely on MicroStation's flexibility and power to get the job done on time and on budget.
The MicroStation family of products provides traditional CAD capabilities and the power and versatility to precisely view, model, document, and visualize information-rich 2D and 3D designs of all types and scales, working for professionals in every discipline on infrastructure projects of every type.
More info (open/close)
سیستم مورد نیاز
نرم افزار Bentley MicroStation CONNECT Edition Update 17
Supported Operating Systems
- Windows 11 (64-bitJ/ Windows 11(21H2J - Home,Pro,Enterprise, and Education
- Windows 10 (64-bitJ/ Windows 1O (21H2J - Home,Pro,Enterprise, and Education
- Windows Server 2019
- Windows Server 2016 (64 bit)

Bentley does not support its software running on Microsoft operating systems versions that Microsoft has ""retired"". For more information on Microsoft's app lication retirement policy, click here. For similar information on Bentley products. refer to the Bentley Product Support article.

Internet
Internet connectivityis required to install the product.Installer willattempt to automatically detect your computer's proxy settings from the Internet Explorer. If required,the installer willshow a dialog for entering user name and password.In the absence of internet connection.you can create a Deployment Image of the product and install it.
Communications Protocols
- Internet Protocolversion 4 (1Pv4J
- Internet Protocolversion 6 (1Pv6J

Virtualized Environments
Citrix XenApp 8.2 on Windows Server 2019

Software Prerequisites
The Prerequisites for Bentley Desktop Applicotions are automatically downloaded and installed to your workstation while you install MicroStation. The contents of the Prerequisites for Bentley Desktop Applications include:
- Microsoft .NET Framework 4.6.2
- Microsoft Visual Basic for Applications core
- Microsoft Visual Basic for Applications localized
Microsoft Edge,Microsoft Internet Explorer (minimum v11.0,with 128-bit cipher strength.Microsoft no longer supports any versions before v11.0J. Microsoft Edge,Internet Explorer are not installed as part of the product pre- requisites.
Copyrights in all components are owned by Microsoft Corporation or one of its affiliates,subsidiaries,or Iicensors."

Supported Databases
The database versions supported by MicroStation are subject to updatingafter the product release. You can refer to the MicroStation database support in Bentley Communities for the latest information.

Minimum Profile

The minimum recommended workstation profile for running MicroStation CONNECT Edition is:
Processor
Intel® or AM D® processor 1.0 GHz or greater. MicroStation is not supported on a CPU that does not support SSE2. MicroStation is not supported on a CPUwhich does not have AVX instructions.

Memory
4 GB minimum,16 GB recommended. More memory almost always improves performance. particularly when working with larger models."

Hard Disk
25 GB minimum,25-42 GB depending on additional installations such as Companion Features and Companion Products.

Video
See the graphics card manufacturer for latest information on DirectX drivers.512 MB of video RAM or higher is recommended.If insufficient video RAM or no graphics card supported by DirectX can be found,MicroStation attempts to use software emulation.For optimal performance,graphics display color depth should be set to 24-bit or higher.When using a
color depth setting of 16-bit some inconsistencies will be noted. For more information on recommended workstat ion profiles for MicroStation,see MicroStation System Requirements and Hardware Recommendations.

Screen Resolution
1024 x 768 or higher.
مشخصات
شرکت سازنده: Bentley Systems, Incorporated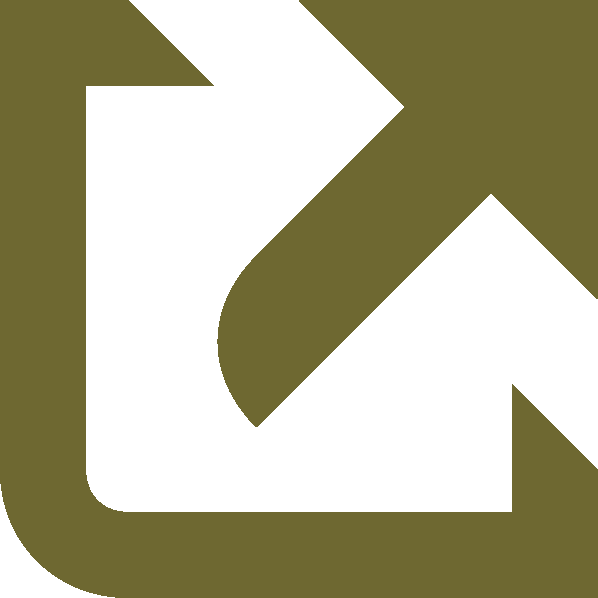 نام انگلیسی: Bentley MicroStation CONNECT Edition Update 17
شماره نسخه: v10.17.01.058
نام فارسی: میکرواستیشن کانکت ادیشن آپدیت ۱۷
حجم فایل: 7337 مگابایت
تاریخ انتشار: 13:21 - 1401/7/9 | 2022.10.01
منبع: پی سی دانلود / www.p30download.ir
امتیاز:

3.5/5