نرم افزار V-Ray for Rhino
V-Ray for Rhino یکی افزونه رندرینگ برای نرم افزار راینو است که به مهندسین و معمارانی که از نرم افزار Rhino برای طراحی و انیمیشن سازی استفاده می کنند این امکان را می دهد تا از تکنولوژی های پیشرفته ای که این پلاگین در زمینه رندرینگ با کیفیت و حرفه ای ارائه می دهد به خوبی استفاده کنند.
V-Ray یکی از محبوب ترین افزونه های رندرینگ سه بعدی است و هنگامی که به عنوان پلاگین بر روی Rhino نصب می شود، برای طراحان آن، قابلیت هایی نظیر رندریگ سریعتر، ابزارهای نورپردازی بهتر، توانایی تجسم بخشی صحنه های پیچیده تر، رندرینگ محیطی، نزدیک تر بودن رندرینگ ها به واقعیت و افزایش کیفیت رندرینگ، بالا بردن امکانات در انیمشن و انجام رندرهای همزمان را فراهم می کند.

قابلیت های کلیدی پلاگین V-Ray for Rhino:
- استفاده آسان برای رندرینگ در Rhino
- رندرینگ با کیفیت بالا در نرم افزار Rhino
- رندرینگ مدل های سه بعدی بزرگ و سایر پروژه های راینو
- سرعت بالای رندرینگ
- امکان تعیین رندرینگ به وسیله GPU و CPU و یا به صورت Hybrid (ترکیبی)
- رندرینگ انیمیشن ها با کیفیت بالا
- سازگاری کامل با Rhino
- و ...

V-Ray for Rhino
Chaos Group is pleased to announce the availability of V-Ray for Rhino, the first smart renderer made for designers. Tailored tools have expanded the core capabilities of Rhino and Grasshopper, linking photorealistic rendering, scene intelligence and asset management into a powerful new workflow that centralizes the design/visualization experience.

- Easy to learn and easy to use, V-Ray works seamlessly with Rhino's versatile 3D modeling tools.
- V-Ray lets you render the highest quality images possible – right in Rhino.
- V-Ray gives you the power to render anything and everything – from quick concepts to your largest and most detailed 3D models.
- Render fast, design faster. V-Ray for Rhino lets you spend more time being creative and less time waiting.
- Focus on design, with a full set of creative tools for lights, materials and rendering.
- Top designers rely on V-Ray every day to visualize world-class products, buildings and more.
More info (open/close)
سیستم مورد نیاز
نرم افزار V-Ray for Rhino
System Requirements for V-Ray 6:
Minimum:
Rhinoceros 6
Windows® 10
Only IPv4 is supported, IPv6 is currently not supported
8 GB RAM
Intel 64, AMD64 or compatible processor with SSE4.2 support

Recommended:
Windows® 10
IPv4
16 GB RAM or more
Intel 64, AMD64 or compatible processor with SSE4.2 support. Larger cache memory, higher memory bandwidth and more cores are better.

System Requirements for V-Ray 5:
Please make sure that your system fulfills these requirements before installing V-Ray. For additional information on hardware, see the Hardware Recommendations article. Processor : 1st Gen Intel® Core™ or compatible processor with SSE4.2 support (x64).
Processor: Intel 64, AMD64 or compatible processor with SSE4.2 support
RAM: 8 GB RAM and 8 GB swap minimum – recommended 16 GB or more RAM
Hard Disk Space: Minimum 2GB, Recommended 12GB (includes additional downloadable content)
TCP/IP: Only IPv4 is supported. IPv6 is currently not supported.

OS: Windows 8.1, Windows 10 Professional, and Windows 11

Version of Rhino:
Rhino 6 (v6.34.21034 or later)
Rhino 7 (7.15.22039.13001 or later)
Rhino 8 (experimental)
System Requirements for V-Ray 4:
Please make sure that your system fulfills these requirements before installing V-Ray. Note that V-Ray is only supported for 64-bit operating systems and 64-bit versions of Rhino.

V-Ray for Rhinoceros 5
Operating System: Windows 7, Windows 8.1, Windows 10 (64-bit versions only)
Rhino: Rhino 5.14 or later (64-bit versions only)
Processor: 1st Gen Intel® Core™ or compatible processor with SSE4.2 support (x64)
RAM: 4 GB RAM and 4 GB swap minimum – recommended 8 GB or more RAM, 8 GB or more swap file
TCP/IP: Only IPv4 is supported. IPv6 is currently not supported.
Supported GPU Kepler-, Maxwell-, Pascal-, Turing-, or Volta-based NVIDIA cards

V-Ray for Rhinoceros 6
Operating System: Windows 7, Windows 8.1, Windows 10 (64-bit versions only)
Rhino : Rhino 6.13.19058 or later
Processor: 1st Gen Intel® Core™ or compatible processor with SSE4.2 support (x64)
RAM: 4 GB RAM and 4 GB swap minimum – recommended 8 GB or more RAM, 8 GB or more swap file
TCP/IP: Only IPv4 is supported. IPv6 is currently not supported.
Supported GPU: Kepler-, Maxwell-, Pascal-, Turing-, or Volta-based NVIDIA cards
مشخصات
شرکت سازنده: chaos group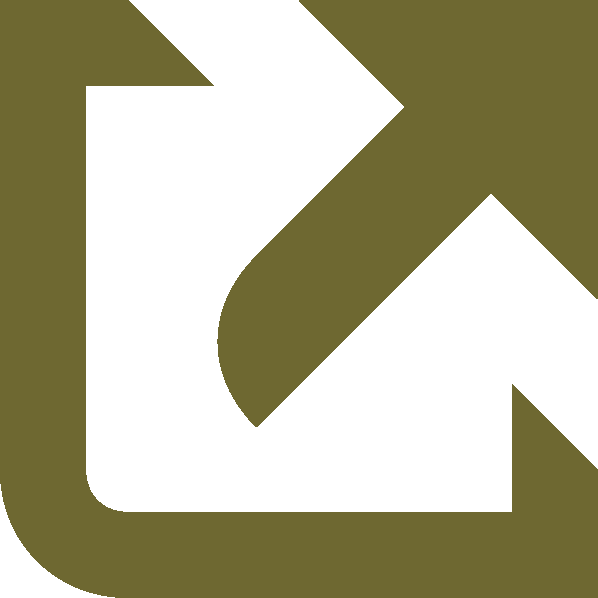 نام انگلیسی: V-Ray for Rhino
شماره نسخه: vv6.00.00+v5.20.06 + v4.20.03
حجم فایل: 775 + 459 مگابایت
تاریخ انتشار: 13:07 - 1401/7/18 | 2022.10.10
منبع: پی سی دانلود / www.p30download.ir
امتیاز:

3.5/5