(1396/7/27) تغییرات:
دوره آموزشی WordPress: Plugin Development اضافه شد!
دوره آموزشی WordPress Ecommerce: Easy Digital Downloads اضافه شد!
دوره کامل آموزش وردپرس
وردپرس (WordPress) یک سیستم مدیریت محتوا و نرم‌افزار کد بازی است که به طور گسترده از سوی وبلاگ‌نویسان برای نوشتن سایت‌ها و وبلاگ ها مورد استفاده قرار می‌گیرد و توسط مت مولنوگ پایه گذاری شده است. در واقع وردپرس یک سیستم مدیریت محتوا برای سایت‌ها و وبلاگ هاست برای محتوای آموزشی، تجاری، علمی و... همچنین قابلیت ایجاد سایت‌های اجتماعی با افزونه‌های قدرتمند همچون buddypress. ایجاد انجمن با افزونه bbpress، و... را داراست که با زبان برنامه نویسی پی اچ پی نوشته شده و توسط مای‌اس‌کیوال پشتیبانی می‌شود. همچنین نسخه ای برای پست‌گرس‌کیوال نیز موجود می‌باشد این سیستم کاملاً رایگان و متن باز است و با سرعت و پیشرفتی قابل ملاحظه تبدیل به معروف‌ترین و پرکاربردترین ابزار ساخت وبلاگ و سایت بر روی هاست شده است.
در دوره های آموزشی WordPress شما با تمامی قابلیت ها، امکانات و ابزارهای وردپرس آشنا می شوید.

دوره های آموزشی:
- اصول ضروری در وردپرس
- ایجاد یک نمونه کار آنلاین (Online Portfolio) با وردپرس
- دریم ویور و وردپرس: ایجاد سایت برای دستگاه های همراه
- دریم ویور و وردپرس: ساخت تم ها
- دریم ویور و وردپرس: مفاهیم اصلی
- شروع کار با تم: نمونه کارهای خلاقانه در وردپرس
- شروع کار با تم: استایل های مجله (Magazine Styles) در وردپرس
- شروع کار با تم: ویدیو بلاگ ها (Video Blogs) در وردپرس
- وردپرس 3: ساخت تم های کودک (Building Child Themes)
- وردپرس 3: ایجاد، ویرایش و سفارشی سازی تم ها
- وردپرس 3: توسعه امنیت سایت ها
- وردپرس و تجارت الکترونیک: مفاهیم اصلی
- وردپرس: ساخت تم های واکنشی
- وردپرس: ایجاد و سفارشی سازی ابزارک ها و پلاگین ها با PHP
- پلاگین های وردپرس: فرم ارتباط با ما
- پلاگین های وردپرس: پشتیبان گیری از سایت
- وردپرس: سفارشی سازی نوع پست ها و طبقه بندی آن ها
- نکات مفید برای توسعه وردپرس: حذف نظرات (Comments) اسپم در پایگاه داده
- پلاگین های وردپرس: آنالیتیکس
- دریم‌ویور سی سی و وردپرس 3.8: مفاهیم اصلی
- سفارشی سازی تم های (پوسته ها)ی وردپرس
- نکات مفید برای توسعه وردپرس: استفاده از
فونت
های وب سفارشی
- پلاگین های وردپرس: دکمه های رسانه های اجتماعی
- پلاگین های وردپرس: سفارشی سازی فیلدها
- نصب و راه اندازی وردپرس:
ویندوز
Azure
-
وردپرس و
تجارت الکترونیک
:
WooCommerce
- استفاده از Genesis برای وردپرس
- سفارشی سازی تم های وردپرس با Genesis
- پلاگین های وردپرس: سئو
- نکات مفید برای توسعه وردپرس: افزودن Category
عکس
ها
- ساخت تم وردپرس با Underscores
- وردپرس راهکارهای
موبایل
- ساخت پوسته وردپرس با چارچوب جنسیس
- پست ها و طبقه بندی های سفارشی
- توسعه پلاگین ها
-
دانلود
آسان دیجیتال
- و ...
WordPress Course Full
WordPress Essential Training
shows how to get the most out of the self-hosted version of WordPress and create feature-rich blogs and web sites. Author Morten Rand-Hendriksen explains how to get a web host, set up a domain, and download, configure, and upload WordPress to your newly hosted site. The course then dives fully into the tools in WordPress, demonstrating how to set up your profile and create content to share with your web audience. The course also includes tutorials on everything from adding images, video, formatting, and links that make posts pop, to installing plug-ins, creating custom themes, and attracting readers with permalinks, social sharing, and more.
Note: This course is also useful for migrating a blog from WordPress.com to a self-hosting solution.
More info (open/close)
مشخصات
آموزش WordPress Course Full
شرکت سازنده: لیندا / Lynda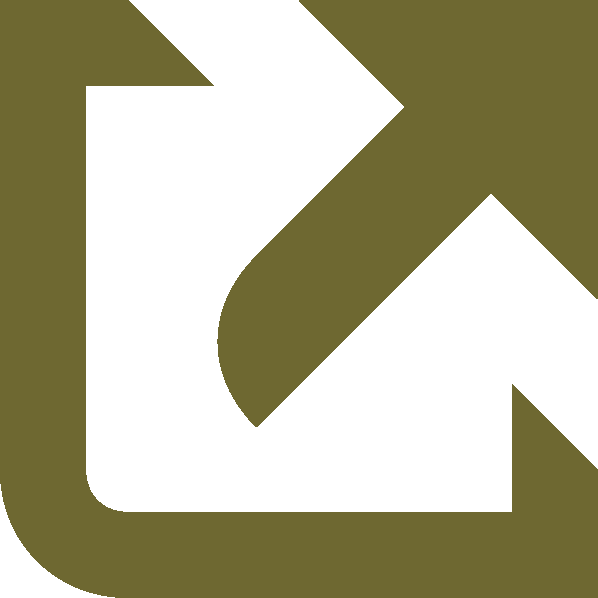 نام انگلیسی: WordPress Course Full
نام فارسی: دوره کامل آموزش وردپرس
زبان آموزش: انگلیسی
زیرنویس: ندارد
مدرس:Morten Rand-Hendriksen
سطح آموزشی: مقدماتی, متوسطه, پیشرفته
حجم فایل: ~12000 مگابایت
تاریخ انتشار: 18:12 - 1396/7/27 | 2017.10.19
منبع: پی سی دانلود / www.p30download.ir
امتیاز:

5/5