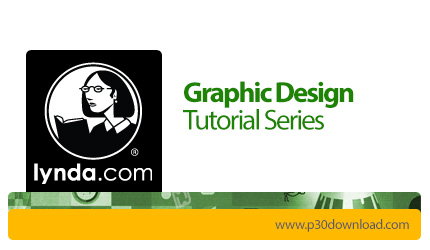 آموزش طراحی گرافیکی
طراحی گرافیک یا گرافیک دیزاین (Graphic Design) فرآیند ارتباطات بصری، و حل مسئله از طریق استفاده از تایپ، فضا، تصویر و رنگ است. رشته طراحی گرافیک زیرمجموعه ارتباطات بصری و طراحی ارتباطات در نظر گرفته شده‌است، اما گاهی اوقات اصطلاح "طراحی گرافیک" می‌تواند به خاطر اشتراکات فنی پیچیده، به جای طراحی ارتباطات و ارتباط بصری استفاده شود. طراحان گرافیک از روش‌های مختلف در ایجاد و ترکیب کلمات، نمادها و تصاویر به منظور خلق یک نمایش تصویری از ایده‌ها و پیام استفاده می‌کنند. طراح گرافیک ممکن است ترکیبی از تایپوگرافی، هنرهای بصری و تکنیک‌های صفحه‌آرایی را برای تولید یک نتیجه نهایی استفاده کند. طراحی گرافیک، اغلب به هر دو فرآیند (طراحی) که توسط آن ارتباط ایجاد شده‌است و محصولات (طرح) که تولید می‌شوند اشاره می‌کند. کاربردهای رایج طراحی گرافیک شامل هویت (لوگو و نام تجاری)، انتشارات (مجلات، روزنامه‌ها و کتاب‌ها)، تبلیغات چاپ، پوسترها، بیلبوردها، گرافیک وب‌سایت و عناصر، علائم و بسته‌بندی محصولات است.
در دوره آموزشی Lynda Graphic Design Tutorial Series با آموزش طراحی گرافیکی اشنا خواهید شد.
سرفصل های دوره آموزشی What is graphic design:
- روند خلاقیت
- طرح و ترکیب
-
شبکه
ها
- تایپوگرافی
- رنگ
- تبدیل تصاویر و دارایی ها در فتوشاپ
- طراحی آرم در Illustrator
- طراحی
گرافیک
و اسناد در InDesign
سرفصل های دوره آموزشی Creative Pro Careers: Staying Ahead:
- شناسایی مهارت های حرفه ای ضروری خلاق
- مرور ابزارهای مختلف خلاقانه
- یادگیری در زمینه طراحی گرافیک
- کار در زمینه های عکاسی و
فیلم
برداری
- کار با صدا و موسیقی
- مرور موشن گرافیک و
انیمیشن
سه بعدی
- کار در UX و طراحی وب
سرفصل های دوره آموزشی Creative Collaboration:
- فعال کردن خلاقیت خود
- تجربه كردن و ناخواسته بودن
- اشتراک ایده ها
- استماع
- ایده های ریمیکس
- استفاده از بهبود برای همکاری
- ایجاد محیط مناسب
سرفصل های دوره آموزشی Color for Design and Art:
- مرور چرخ رنگ و واژگان رنگی
- چرا ارزش یک رنگ بسیار مهم است
- RGB در مقابل CMYK در مقابل نقطه
- پیدا کردن رنگ کامل
- کار با خاکستری و قهوه ای
- ساخت یک پالت رنگ
- غرض رنگی برای پالت ها
- ایجاد سلسله مراتب رنگ
- رفع مشکلات رنگ
- تغییر رنگ در
عکس
ها و تصاویر
- استفاده از بافت با رنگ
- نقاشی برای یادگیری و سرگرمی
Lynda Graphic Design Tutorial Series
What is graphic design?
Graphic design is a complex art. To become a graphic designer, you need to master many different skills and tools. This course covers the concepts and software that every designer needs to know and explains how they fit into a typical graphic design workflow. Instructor Tony Harmer introduces the creative process, including high-level concepts like layout, typography, and color. Then it's your chance to get hands-on, using Photoshop to creatively adjust, repair, and retouch the kinds of images used in graphic design projects. Tony then shows how to use Illustrator to build a custom logo and introduces important vector-drawing techniques. Last, he visits InDesign for an overview of the document layout and print preparation processes. By the end of the course, you'll have a better grasp of what graphic designers do and what you'll need to learn next. It's a great jumping off point for any graphic design career.
More info (open/close)
مشخصات
آموزش Lynda Graphic Design Tutorial Series
شرکت سازنده: لیندا / Lynda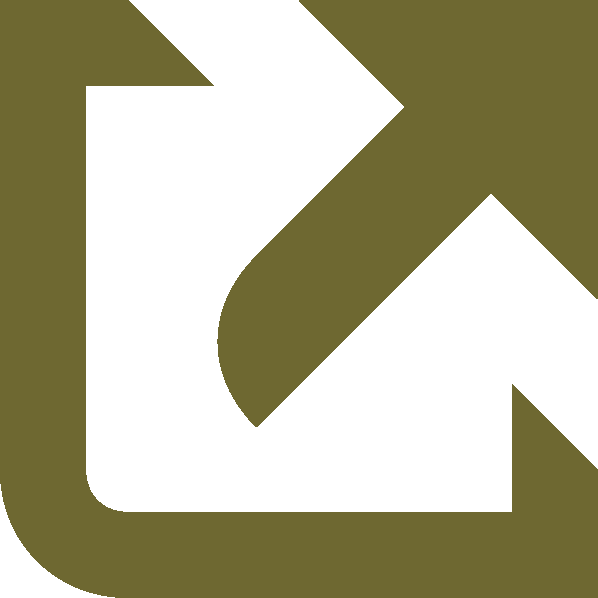 نام انگلیسی: Lynda Graphic Design Tutorial Series
نام فارسی: آموزش طراحی گرافیکی
زبان آموزش: انگلیسی
زیرنویس: ندارد
مدرس:Tony Harmer
سطح آموزشی: مقدماتی
زمان آموزش: 4 ساعت + 12 دقیقه
حجم فایل: 2770 مگابایت
تاریخ انتشار: 15:32 - 1399/9/26 | 2020.12.16
منبع: پی سی دانلود / www.p30download.ir
امتیاز:

5/5