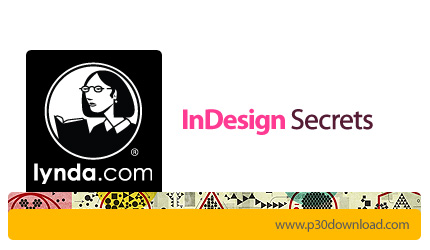 (1399/12/5) تغییرات:
دوره های آموزشی سال های 2015 تا 2018 اضافه شد.
دوره های آموزشی ژانویه 2019 تا ژوئن 2019 اضافه شد.
آموزش تکنیک ها و ترفندهای ایندیزاین
InDesign همواره به عنوان نرم افزاری با قابلیت‌های فوق العاده و کاربردی در حروف‌نگاری و صفحه‌آرایی است که همواره به عنوان یک ابزار ضروری برای شرکت های طراحی، مؤسسات تبلیغاتی، مجلات، روزنامه ها، ناشران کتاب ها و طراحان مستقل در سراسر جهان مورد توجه است. از نرم افزار این‌دیزاین می‌توان در تنظیم حروف، ایجاد سبک‌های حروف (typographic styles)، بکارگیری ابزار برای تنظیم دقیق قرارگیری عناصر گرافیکی، قابیلت استخراج خودکار اطلاعات از فرمت‌های متنوع و تنظیم اندازه‌های ستون‌ها، کادرها و صفحه‌بندی استفاده نمود.
در دوره های آموزشی InDesign Secrets شما با رازها، ترفندها و تکنیک های نرم افزار قدرتمند و کاربردی ایندیزاین آشنا می شوید. این دوره آموزشی هر هفته با یک فایل ویدویی که در آن ترفند جدیدی از ایندیزاین آموزش داده شده است، بر روی سایت لیندا به روزرسانی می شود.

InDesign Secrets
In this series, David Blatner and Anne-Marie Concepción, co-hosts of the web's top resource for InDesign tips and tricks, InDesignSecrets.com, share some hidden and sometimes surprising workflow tips that will make working in InDesign more efficient and more fun. The course covers built-in timesaving features such as Quick Apply and auto-expanding text, but also little-known tricks, such as using the eyedropper to copy and paste character and paragraph text attributes and making accurate selections by selecting through or even into objects.
More info (open/close)
مشخصات
آموزش InDesign Secrets
نام انگلیسی: InDesign Secrets
نام فارسی: آموزش تکنیک ها و ترفندهای ایندیزاین
زبان آموزش: انگلیسی
زیرنویس: ندارد
مدرس:Anne-Marie Concepción and David Blatner
سطح آموزشی:
حجم فایل: ~5200 مگابایت
تاریخ انتشار: 11:13 - 1399/12/5 | 2021.02.23
منبع: پی سی دانلود / www.p30download.ir
امتیاز:

5/5